Welcome to AJH Decor
Painting and Decorating That Exceeds Expectations!
At AJH Decor we are a team of professional, trusted tradesmen with years of experience. We're passionate about producing the best quality work and wowing our clients through our painting and decorating expertise.
Experienced and highly skilled, we tailor all of our work to suit your needs. No matter the size of the job, you can put your trust in us to provide a high-end, crisp result!
The best choice for any job
Every project is different, but we'll always deliver an excellent and noticeable result for all domestic, commercial or industrial work across the UK. We'll always produce high quality finishes to meet your requirements on projects of all sizes.
Our team of painters and decorators have worked on some amazing projects. Some of our previous clients include Manchester University, Everest Windows, J.D Weatherspoons, various estate agents and Leigh Sports Village.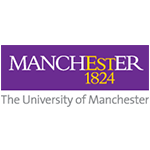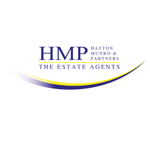 A team you can trust
Whether you're looking for interior or exterior work, or require a domestic or commercial refurbishment, AJH Decor will have the team of tradesman for you. Our team will always deliver the best results, but more importantly, provide a seamless service and complete the work on time.
If you need an experienced, reliable and flexible team to complete work that looks great, look no further.
UMIC would highly recommend Ash and his team for any painting or decorating requirements you have. We used his services to paint a large atrium area and from getting all the necessary paperwork across to us to hiring in specialist equipment to work at height on it was all plain sailing. Ash was courteous and professional and did exactly what was asked of him but then went over and above by taking pictures of where furniture was so it could be put back in the exact place. It can be stressful taking on new contractors when you're unsure of the quality of workmanship etc. but I'm happy to say AJH Décor exceeded our expectations and we have already engaged with them to work on another project.

First time working with this Company very polite helpful staff who take extreme pride in the quality of work. I would not hesitate to use AJH for our Business and home internal/external decorating. Thanks Ash and the team.
Facebook Reviews
Ash and Jez have just finished decorating our newly built hall extension and downstairs bathroom. The quality of their work is amazing. So tidy, and quick with a fantastic attention to detail we will definitely be using them again. Great with kids and great with the dog too. Totally trustworthy and in general just really nice guys. Highly recommended.

Paul Wilkinson


30th June 2018

I am so happy with the work Ash and his team have done on my new garage conversion and lounge after having another decorator had made a complete botched job. They have brilliant attention to detail and I will definitely use their service again. Very reliable and trustworthy.

Caroline Aspinall


12th January 2018

I have nothing but praise for Ash and Jez for the way they decorated the hall, bannister, skirting boards and doors of our house. Firstly, Ash came along promptly for guidance and a valuation - a very fair one. They could do it before Christmas but allocated a sensible amount of time for the job. The work is IMMACULATE and there's not a drop of paint anywhere there shouldn't be. On top of that, unfailingly polite and efficient. Would definitely use again and recommend.

Jon Wilkinson


12th December 2017

Recently turned to Ash after a time waster and complete botched job. Ash came when he said he would, offered to do lots of extra touches to give it the finishing touch and was really polite and professional throughout. No hesitation in recommending Ash and his team. Thanks a lot for the hard work.

Chris Plimley


10th October 2017

Ash and his team did a brilliant job of our house both inside and out. We now have a fresh clean airy home after a lot of building work. We would never have been able to do it ourselves. We had a tight deadline to have the work done by and so extra hours were put in to get the job done. Highly recommend. We will be using again. Can't thank them enough. �

Niamh Loughrey


17th August 2017